Our methods are adapted to your needs
Whatever your specialty, your method of remuneration, your billing method or your level of computerization, Lambert Médico Factures easily adapts to your preferences and your operation. With thirty years experience, our medical billing service leaves no room
for approximation.

With VIP AGENCY plan that includes data entry,
you can choose to sent us your notes in any of the following ways:


Our Customer Portal makes your life easier!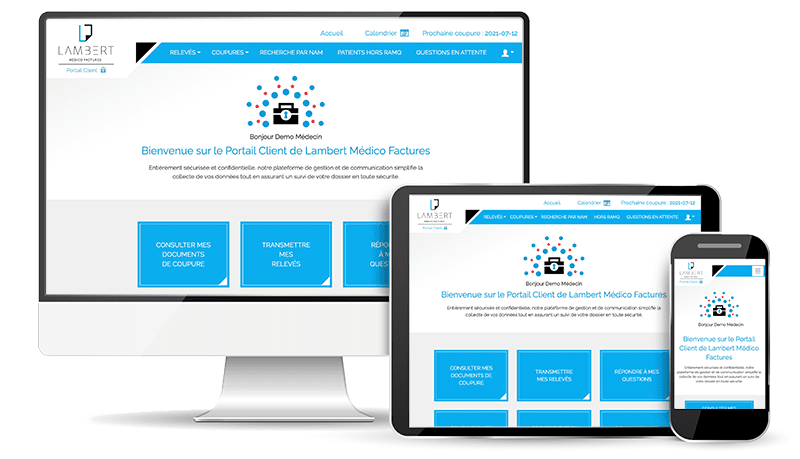 Enjoy clear real-time monitoring
Thanks to our exclusive portal for our VIP AGENCY clients, always have your complete file on hand and avoid lost acts, omissions and errors. Discover its many advantages.