We have been the trusted partner of Quebec physicians for over 35 years.
Founded in 1987 in the Eastern Townships, Lambert Médico Fatures (Medical Billing) is a highly qualified commercial medical billing agency. With its Medical specialist and General practitioner divisions, the Lambert Médico Factures team brings together experienced, trusted experts who have remarkable medical experience. They make a point of providing services that are as helpful and professional as they are competitive, in keeping with the spirit of excellence that the agency's founder, Rolande Lambert, has instilled in her company since its inception.
Lambert Médico Factures offers a medical billing service that is firmly established throughout Quebec and serves a large, diverse and satisfied clientele that confirms its status as a pioneer and leader in the field in Quebec.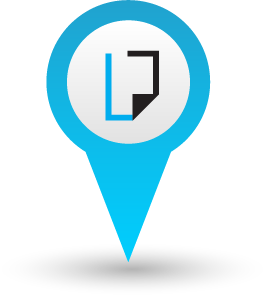 General Practitioners - Specialist Physicians - Clinics
We have many customers
across Quebec
Consult the map of our presence in Quebec
Company History
Director of a clinic in the Sherbrooke region of the Eastern Townships for many years, Rolande Lambert was already in charge of medical billing at the time. In 1987, aware of doctors' needs for this complex service, and inspired by the constant increase in demand for her services, she decided to launch her company entirely dedicated to medical billing: Lambert Médico Factures.
In 2001, her two sons, Dominique and Bruno Lambert, took over the family business.
President and CEO
Since 2001, Dominique Lambert has embodied the second generation of medical billing specialists within the agency. He ensures personalized service to doctors from all over Quebec and sees to the high level of quality offered by Lambert Médico Factures for over 30 years.
Dominique Lambert very quickly progressed to management activities, from coordinator, to representative to production manager. He makes every effort to fully meet the needs of his medical clients and this, on a daily basis. His dedication is certainly not foreign to the agency's continued growth over the past decade.
DOMINIQUE LAMBERT
President and CEO
BRUNO LAMBERT
Partner-owner
Partner-owner
Bruno Lambert, M. Ed. has specifically distinguished himself in talent and human resource management for over 20 years. He joined the permanent team in 2015. His experience in developing innovative strategies, talents and business greatly enriches the expertise of Lambert Médico Factures.
He masters all stages of the continuous improvement process for organizational diagnosis, solution development, project management and change support, enabling an integrated and tailored approach for clinics and groups. He has worked for major financial and manufacturing companies in Quebec, Canada, the United States, Mexico and France.